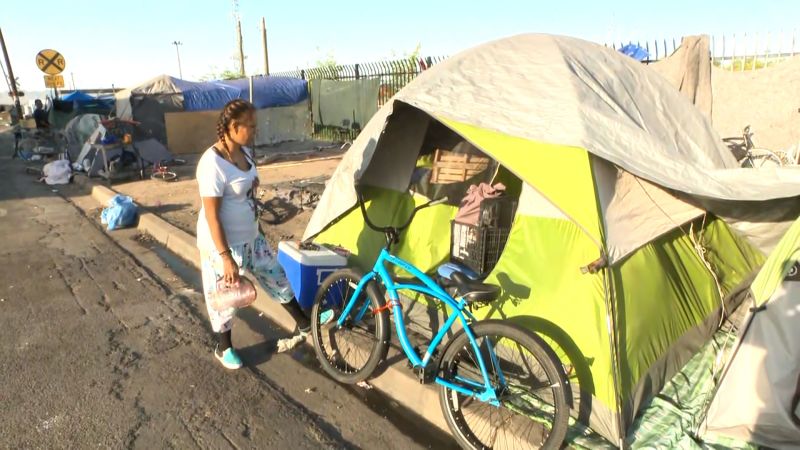 A huge homeless camp will be cleared after neighbors sued. What happens to its vulnerable residents is an open question – May 9, 2023
I'm not sure if this belongs in the "Bad Ideas" or "Good Ideas" categories…. Getting the courts involved on either side of the issue may instigate change… hopefully in the long run for the better.
The young widow watched as the helpers wended through the Zone at sunrise, offering what they could: water, a bus ticket or a shelter bed – if one was open.
Standing beside her tent, Rayann Denny sized up the sprawling camp of 900 or so people improvised along sidewalks in downtown Phoenix:
Read the entire article here.